Fortnite has launched the Creative Mayhem competition, and participants can easily earn two free cosmetic items.
A new creative competition has launched in Fortnite called Creative Mayhem. Players who sign in and participate in the challenge will earn the free Creative Mayhem cosmetics.
Every so often, Fortnite will launch a special creative event. These challenges pit players against one another but not in the same way that the Battle Royale does. Previous creative events have featured community-made obstacle courses and team game modes.
Creative game modes aren't always favored by the community, so Fortnite throws in a few free cosmetic items to draw players in. These are earned by spending time in the featured game modes, finding hidden objects, and completing challenges.
Unlocking the free Creative Mayhem cosmetics
There are two cosmetic items that players can earn during the Fortnite Creative Mayhem event. The Golden Flopper Spray is earned by visiting creativemayhem.fortnite.com and signing in to your Epic Games account. The spray will be given to the player the next time they launch Fortnite.
Next, players will need to spend 30 minutes on the Creative Mayhem Regional Qualifier map. The code for the map is 1994-6642-9073. After 30 minutes, return to the lobby and you will be rewarded with Piranhas Pickaxe.
The Creative Mayhem map is a parkour obstacle course that times players as they run through it. Players can upload and submit their best runs to the Creative Mayhem website for a chance to move on to the next round. There are also monetary prizes for those who place high enough throughout each round of the competition.
For most players though, free cosmetics will be enough. The Golden Flopper spray is a reminder of the elusive fish, and the dual-wielded pickaxe is a nice addition to any collection. Participating in the event is also a great way for players to learn more about how their characters move and interact with objects.
If this event doesn't seem too interesting, Fortnite is always cooking up something new for players. The basketball themed event should be here sometime next week. But in the meantime, players should make sure to claim their free Creative Mayhem cosmetics.
Fortnite Creative Mode could bring a massive update to truly simulate end-game scenarios, according to a recent leak.
Published
2 months ago
on
March 2, 2021
Fortnite Creative Mode could bring a massive update to truly simulate end-game scenarios.
Creative Mode was one of the most innovative additions that Epic has made to Fortnite. You don't even have to play the base game mode to enjoy Fortnite, anymore. You can play Search and Destroy, deathruns, Zone Wars, Trivia, boxfights, and a lot more.
Competitive Fortnite players have taken to Creative Mode the most. Zone Wars gives you a simulated end-game and boxfights let you practice the most important element of high-level competitive play.
Fortnite Creative beta
Over a year ago, way back in, Fortnite v12.10, files were added to the game that we assumed would bring a massive change to Creative Mode. According to the game files, Creative can now support up to 50 players.
A year after we first heard the news about an updated Creative Beta, we still have yet to see this in practice. Since it's been so long, many players forgot that it was even on the horizon.
After the v15.50 update, however, data miners found some new files that relate to the Creative Mode expansion. According to them, Epic are testing a beta of Creative that should support 50 players.
Such a change would be a massive step for the game. You could truly play a mini-BR game with your friends if this change went through. YouTube creators and streamers could also manage private matches a lot easier, as there's no chance of a code leak or an unwanted intruder.
The best part of this additional player count is the ability to truly simulate competitive end-game situations. Zone Wars is good practice for a lot of us, but not for those at the highest level.
Anyone who has ever watched a tournament knows what we're talking about. The end-game in professional Fortnite matches routinely has 40+ players in the final few zones. It's pure chaos, and a 50-player Zone Wars lobby will be able to capture this.
Of course, the expansion also opens the door to a ton of other possibilities including massive boxfight battles and more. Epic will be focusing on the Creative side of things for the future of Fortnite, and an increased player count is an excellent first step.
Image Credit: Epic Games
Epic Games have issued a challenge to the Fortnite community: create brand-new games within their existing format.
Published
5 months ago
on
December 17, 2020
The Future of Fortnite may be outside of the base game entirely. Epic Games have called for players to take full advantage of the Creative Mode tools to make brand-new video games.
For a long time, Epic Games have been subtly promoting Creative Mode as the game's future.
This is particularly ironic because many players who left the game cite Creative as one of the reasons they did so. In their view, the practice it provided made the average player too good.
Creative Mode isn't only for Realistic 1v1s and Boxfighting. We already see some fan-made creations expand outside of the base Fortnite game. The best example is the "Spy Within" mode, a player-created Among Us clone in Fortnite.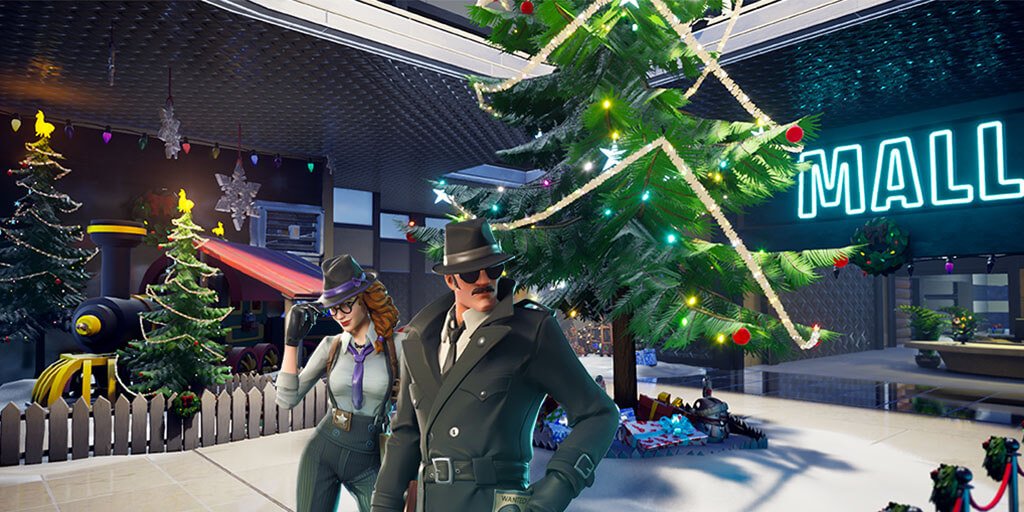 In a blog post released on December 17, Epic called out creators in the Fortnite community to put the Creative Mode tools to work. They specifically mentioned that they wanted to see survival, open-world RPG, social simulation, action-adventure, and many more game modes come to Fortnite.
Submissions for these modes will be open until January 18. You can take a look at the full list of details here.
Such game modes mirror the lifecycle of Arma 3 – a game that modders made into a completely different experience. For those who don't know, DayZ and PUBG began as Arma 3 mods.
We could see something similar happen to Fortnite in the coming years, especially with support from Epic Games.
Fortnite may not last forever, but its Creative tools give players the ability to develop entirely new games without ever leaving. Who knows, we may see the next big survival game come out of Fortnite – fleshed-out into a standalone title.
Fortnite and 100 Thieves have partnered-up, offering players thousands of dollars worth of free merch and gear.
Published
5 months ago
on
November 24, 2020
Fortnite is partnering with esports organization and lifestyle brand, 100 Thieves, to offer players free merch from the recently-announced "Jam" line.
Are you a fan of the organization and want a chance to earn free merch? Here's how.
How to earn 100 Thieves merch in Fortnite
The 100 Thieves Creative takeover has begun and will be running until Season 4 ends on December 1. This new promotion gives Fortnite players and Creative Warriors a chance to earn free 100T "Jam" apparel drops before they're available to the public.
It also looks like this collaboration will grant players some "custom Fortnite gear," although there's no word on exactly what that will be. Here's how to earn the drops, straight from Epic Games:
Jump into Fortnite Creative and explore the 100T Featured Hub
Take a screenshot or shoot a video of your favorite Fortnite character in the 100T Featured Hub.
Share the screenshot or video on social, tagging @100Thieves and @FNCreate on Twitter. Make sure to include #100TCreative in your submission.
Submit by December 1 at 10: 00am ET
There's a scoring system at play here, although it's entirely subjective. Players will need to keep their submissions family-friendly and copyright-free. Here's the scoring system and parameters, as outlined by Epic Games:
50 Points – Creativity
Include a unique and interesting screenshot or video in your submission.
Include a witty, humorous, and fun caption in your social post.
10 Points – Party Up
Entry includes one or more of your friends on Fortnite
10 Points – Fortnite Video Chat
Entry includes a video of you and your friends experiencing the Hub while using the new Fortnite Video Chat feature
It would be best to look at the full rules before submitting, as the many restrictions could disqualify your submission.
Prizes
100 Thieves fans will love the prizes for this event. First place will be able to grab almost the entire line of new 100T merch, including a new Astro Headset for the PS5.
Here's a look at all of the prizes for the top-5 finishers:
1st Place: One (1) custom leather bag; one (1) DO NOT DISTURB sign; one (1) Decals Customization Kit; one (1) Premium Day One Pin; one (1) Branded Astro Headset (PS5); two (2) Nice Slurp Juice Cups; one (1) 100 Thieves hoodie, one (1) 100 Thieves t-shirt, one (1) 100 Thieves hat, and one (1) 100 Thieves keychain.
2nd – 3rd Place:   One (1) Decals Customization Kit; (1) DO NOT DISTURB sign; one (1) Premium Day One Pin; one (1) Branded Astro Headset (PS5); two (2) Nice Slurp Juice Cups; one (1) 100 Thieves hoodie and one (1) 100 Thieves t-shirt.
4th – 5th Place: One (1) 100 Thieves hoodie and one (1) 100 Thieves t-shirt.
6th – 10th Place: One (1) 100 Thieves t-shirt and one (1) 100 Thieves hat.
11th – 15th Place: One (1) 100 Thieves hat and one (1) 100 Thieves keychain.
Good luck to everyone who is submitting an entry for this contest. It will be quite subjective and competitive, but we'll make sure to take a look at the required hashtag and share some of the best submissions we see.